Don't see the training you need or want? Don't worry!
Complete the needs assessment so we can serve you better.
28
29
30
May 31
Jun 1
2
3
25
26
27
28
29
Jun 30
Jul 1
This month does not have any events.
---
This Month
---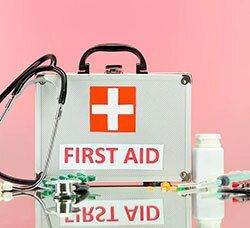 CPR
Kacie Grieco - CPR Trainer
Wednesday, January 18th
Saturday, February 11th
Tuesday, March 7th
​First Aid & CPR are offered in 2 sessions. You must complete both sessions to receive your certification.
First Aid is virtual and CPR is in-person. You only need to register once. 
---
Training List