Business Support Specialist
Doing What's Needed
Hi! I'm Kacie Grieco and I recently started as the Business Support Specialist at the Child Care Council of Orange County. This position combines my passion for advocacy with my training and experience in business and benefits our most important resource; our children.  Over the past 10 months of the pandemic I was the administrator of an un-school, which was our community's response to the closing of schools again in Fall 2020, and the need for educators to teach children; as parents were now juggling more than ever. Nine parents choose to homeschool their children and implementing all the guidance of the CDC, met in an outdoor learning pod 3 days each week of 12-15 learners, age 4-9. This pod's learning was facilitated through play based initiatives that were passion based and discovery driven and was led by a certified literacy specialist who holds a dual certification in early childhood education & special education. This opportunity of witnessing children discovering their love for learning and ever expanding wonder for the world around us sparked a desire for me to ask, "What if all children could have access to experience engaging, nurturing, affordable, quality childcare and early learning services?" The answer is they can. And the Child Care Council of Orange County is dedicated to ensuring innovative and inclusive programs are accessible to meet the needs of the parents in Orange County. My degree in Business Management has provided the ability to support and strengthen childcare business through consultation and analysis. Throughout my career I have held positions in which I fundamentally support the business functions and units of the human service and mental health fields. This knowledge base coupled with my passion for early education and advocacy are what will allow me to succeed as the business partner to Childcare providers in Orange County.
​Through group trainings and individual sessions, business consultation services are available to any Childcare provider in Orange County funded through the Child Care Stabilization Grant, and to all members of the Child Care Council of Orange County. Email me to find out more or schedule a session to meet your unique needs!
---
News & Updates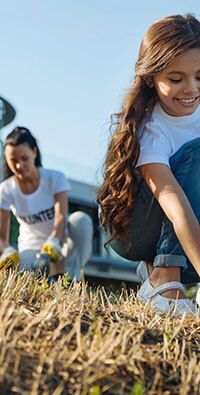 HUD Clarification
September 2, 2021
It reads "There have been some questions as to how this could potentially impact a home-based child care provider who receives Section 8 subsidy, and whether these monies are counted in the household's income. Statewide reached out to HUD for clarification on the subject, and HUD determined that the income should be excluded as it would fall under temporary, sporadic income. Therefore, please exclude such income if any of your applicants/participants are receiving this assistance."
Trainings with Tom Copeland
September 24, 2021
Upcoming Stabilization Grant Training for Child Care Providers